INTERIOR DECORATION
Decorate with stylish and unique LED candlesticks in a modern design. Unleash your creativity and set the style with lifelike LED lights. The flame on the candles blazes atmospherically and is easy to control with the included remote control. Match and mix the different models and set the style with the removable metal rings. Interior decoration for the Scandinavian home from Watt&Veke.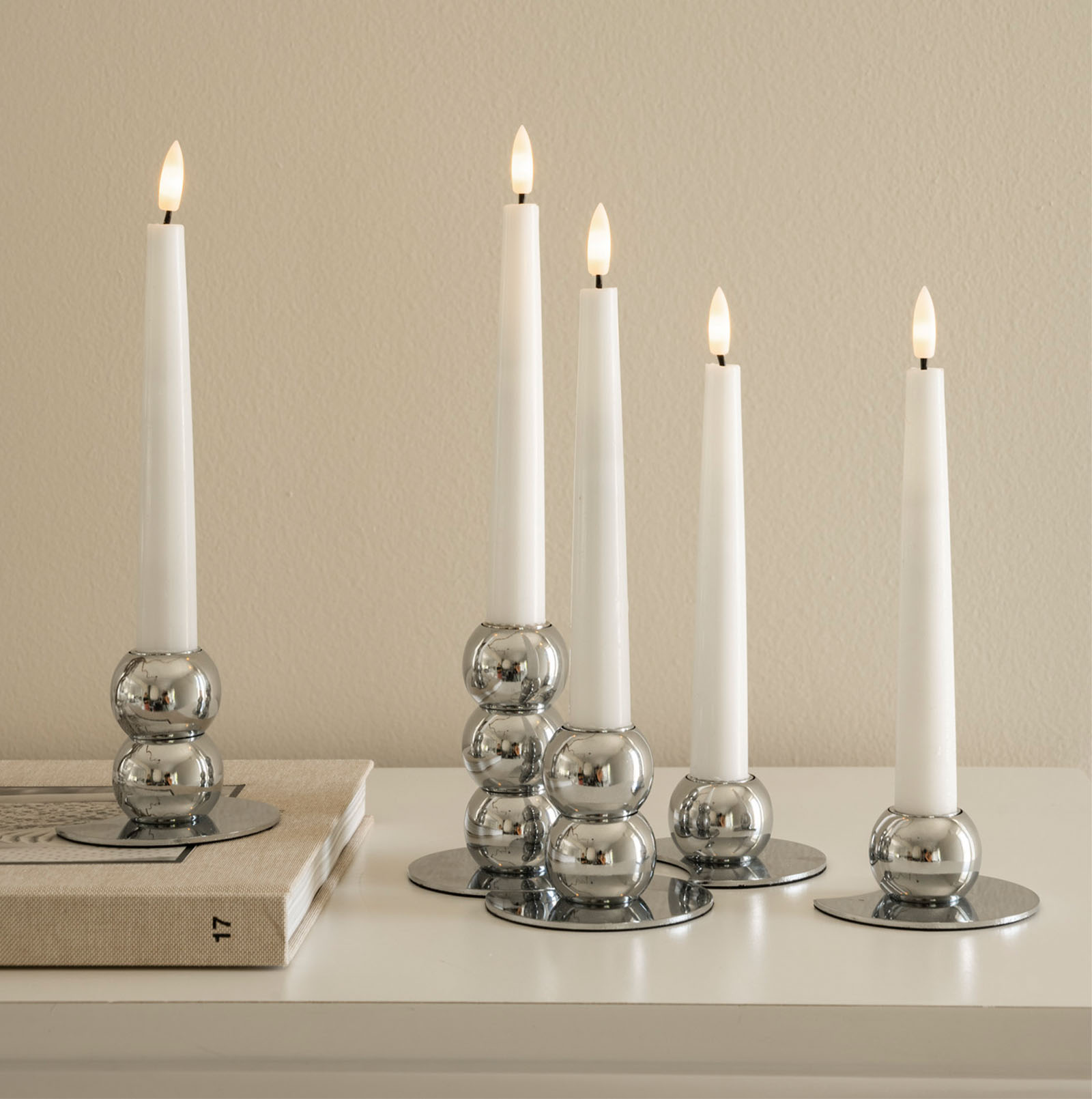 ---
Candlesticks with design Watt&Veke
For over 25 years we have been there for those who see lamps and lighting not only as a function but also as a way to express their own unique style. Choose to decorate with LED candlesticks for the inspiring, Scandinavian home. See the entire collection from Watt&Veke.